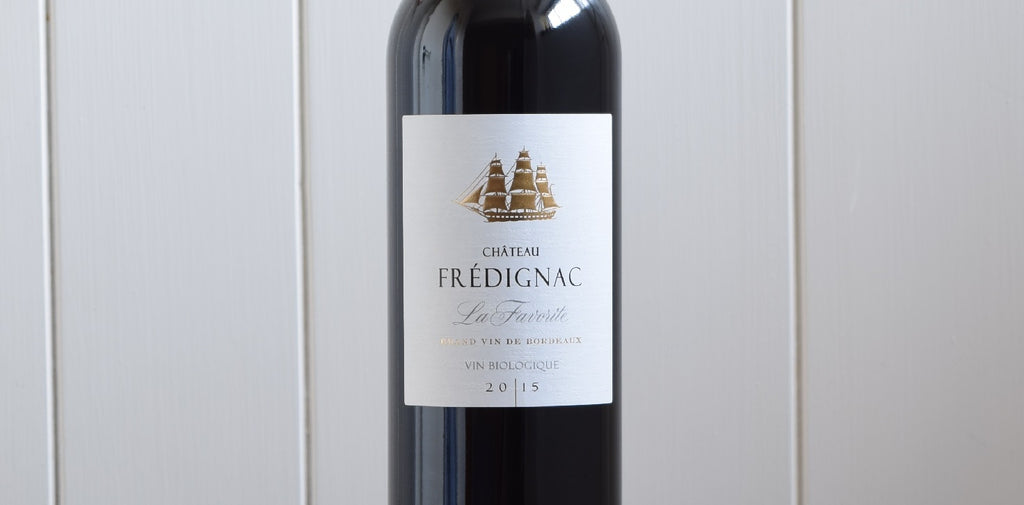 Finding bargains in Bordeaux is a tricky business, but scour the lesser known communes on the right bank and you can unearth the odd gem.
The Château Frédignac is exactly that. An old vine blend of Merlot, Cabernet Sauvignon and Cabernet Franc aged in French oak for 12 months, it is rich, ripe, beautifully balanced and a superb example of the 2015 vintage - one of THE great Bordeaux vintages of the millennium.
With a couple of years bottle age under its belt it is perfect for drinking this winter but will mature well over the next few years or so if you want to lay it down.
The Estate.
Château Frédignac was founded in 1919 by Jean-Marie l'Amouller, a young mariner who fell in love with the region and a young Blayaise when he was passing through on the corvette La Favorite (hence the name of the wine). It occupies 20 hectares of excellent clay/limestone land in the heart of the Blaye appellation and is today run by Vincent and Ludivine l'Amouller. A young couple who took over in 2012.
Both come from an environmental science background and they have converted the estate to organic, meaning no synthetic sprays are used in the vineyard, much greater biodiversity and all round better more aromatic wines.
Offered: October 2018
Alcohol: 14%
Drinking window: 2018 – 2022.
Food matching: Delicious with steak, Sunday roasts and hard cheeses.
Continue reading