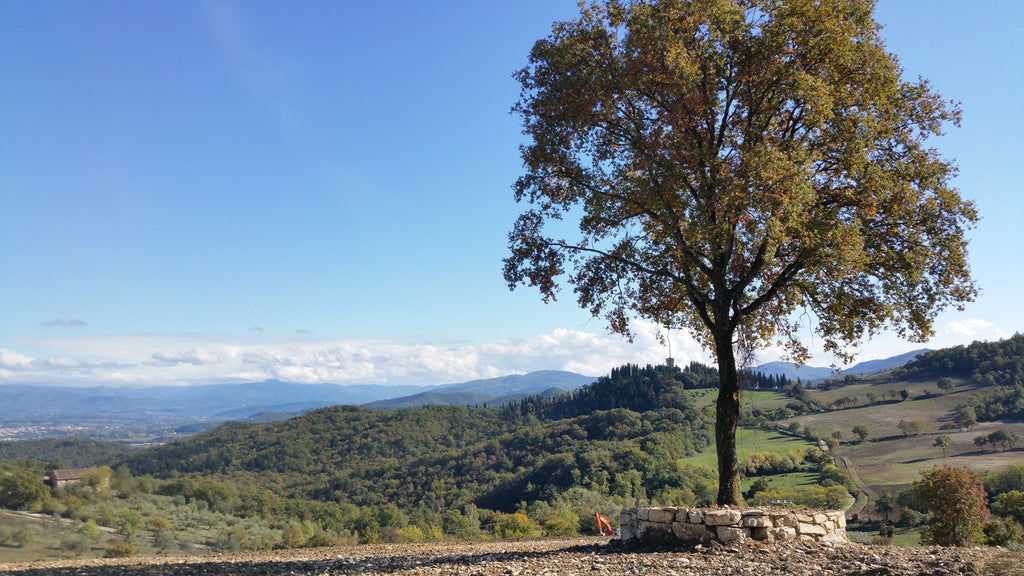 I'm greedy and although some cycle tourists stick to canned beans and trail mix, I was keen to make the most of the culinary treats along the way. Luckily, being on a bike means that you can eat as much as you like and carbs are something you should eat lots of.
Through France it was the boulangeries and food markets that kept me going. One (or two) of those outrageously tasty almond croissants made for a very good start to the day; and for lunch I'd strap a baguette to the pannier, hopefully to be filled with pate, cheese and ham from one of the amazing farmer's markets that you find in most French towns.
I stopped at various restaurants as well, but I have to admit that my good chef radar seemed to be on the blink for much of France as I tended to pick quite badly. I did find some winners though, one that sticks in the memory is the Auberge La Morinais just to the north of Nantes – an excellent inn with restaurant attached that was supplied almost entirely by produce from their small farm. A great concept that you see more and more of in rural France.
The camping ground at Auberge La Morinais
Italy saw an immediate change in proceedings. Breakfast became a bit less clear with the disappearance of almond croissants. Italian versions are easily found – cornetti – but they're not really in the same league. That said, a proper Italian brioche is not to be missed.
Lunch and dinner was easy though, with lots of excellent, cheap pizzerias to choose from and the occasional pasta shop dolling out a rolling menu of fresh ravioli and spaghettis. There's a great one in Rome near the Spanish steps called Pastificio - standing room only and 4 euros for a plate of whatever delicious pasta they have on the go and a plastic cup of wine.
It is quite difficult to find bad pizza in Italy and the styles changed as I made my way south. On the Ligurian coast in the north, it was all about foccacia – well oiled, salted, light and airy, it is excellent by itself or even better as a pizza base. The best one I found was at La Pia in the seaside town of La Spezia: a focaccia base and some farinata (a sort of chickpea flour pancake), absolutely drowning in tomato and mozzarella.
La Spezia, Golfo dei Poeti
Around Rome it is the thin and crispy type which dominates, and then as you approach Naples the famous Pizza Napoletana starts to appear – a thin base but with quite doughy crusts. Confusingly Napoletana is a sort of topping as well as a style of pizza.
Naples and Mount Vesuvius
The town of Frascati, just to the south of Rome, was a surprise hit on the food front. As well as being home to the famous dry white wine of the same name, this is the area that invented porchetta – a wood-roasted roll of pork, stuffed with herbs. I had a superb dinner in Cantina Grappolo d'Oro – a scruffy but excellent bar/restaurant with beaten up wooden benches and tables outside, and food served on paper plates. The bar lady laid on a delicious selection of local meats (the best porchetta in town she assured me) and cheeses with honey and olives, all washed down with a carafe of her brother-in-law's Frascati.
The Frascati approach to breakfast was an interesting one, with cake being the main ingredient. Knowing that I'd need plenty of energy for a days cycling, I was initially pretty enthusiastic about this, but it turns out that copious amounts of swiss roll doesn't go down very well first thing.
Cycling through Italy in the autumn it is impossible not to notice all the activity in the olive groves. I visited a small one just outside Florence and spent a very enjoyable day with Stefano, the chap who manages the trees and oil production. He showed me how they make the oil and then rustled up some bread from a neighbour so we could taste the latest batch. He had a bottle of Chianti lying around so we had that as well, it being nearly midday.
Stefano, olive oil maestro
The olives came from different types of tree on the estate (each variety has its own character); it was 'extra-virgin' (no chemical additives) and cold pressed (heat during production is bad for flavour and texture). Needless to say, it was extremely good and I'm keen to ship some over at some stage to offer alongside some Italian wines.
The olive oil tasting and production room
Another culinary highlight was a brief stay in the hills to the east of Rome with a chap called Achille – a friend of my brother-in-laws and a great man. Achille used to be the local mayor but since retirement has concentrated on making his own wine and olive oil from his nearby vineyard and olive grove. He makes the olive oil the old fashioned way, crushing the olives with a granite wheel rather than using a modern, temperature controlled slicer. The granite keeps the temperature relatively low during the crushing process and so helps to achieve the same 'cold pressed' results.
Achille's sister cooked up some superb spaghetti for dinner (I noticed that they had about 30 packets in the store cupboard, no messing about on that front), which was tipped into a wok in which she had fried some pancetta in about two inches of oil. Following that we had some hard sheep's cheese, local bread, several vintages of olive oil and some of Achille's black olives which he'd salted and partially dried in in front of the fire for a few weeks. They were delicious, as was his home brewed wine. Pudding was more wine and some homemade panforte (I was packed off with a large wedge the next day to keep the energy levels up).
Their food was exceptional and it was incredibly kind of them to put me up for the night and lay on such a banquet. Incredible hospitality and in my view Achille has absolutely got his priorities right with this home production lifestyle.
There are plenty of other things that deserve inclusion here: other people who very kindly put me up for the night, the pizza and rum babas in Napoli, the arancini and sfincione in Sicily, but I'm aware that my word count is already well beyond acceptable blog levels so I think I best leave it at that. 
Continue reading