Interview with Nicolas Mollard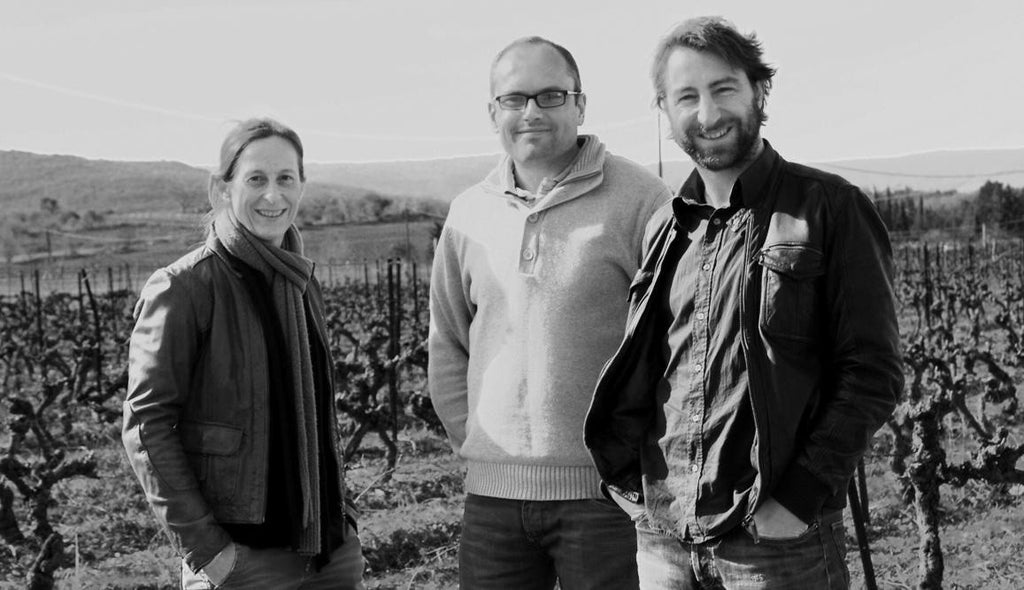 What are the defining characteristics of red wines from Terraces du Larzac and why?
Freshness and aromatics. Because the Larzac plateau is so high (800m), the nights are particularly cool. As a result the grapes mature slowly and we keep a nice freshness and balance in the wines.
Can you explain the increased popularity of wines from Terraces du Larzac in recent years?
Terrasses du Larzac is home to several pioneering Languedoc domaines. They have pushed the region into the spotlight.
The wines are fruity, very well balanced and early drinking – a quality that many people look for these days.
The strict rules of the Terrasses du Larzac AOP ensure that only high quality wines can be sold under that label.  
There is a real diversity of soils (ruffes, sandstone, schist, pebbles), terroir and aspect.
Other than wine from Terraces du Larzac, what other regions' wines do you tend to drink? Do you drink much New World wine?
We like to swap wines with friends during tastings and are happy to drink wines from all the French regions as well as the New World – as long as they're well made, we're happy.  We particularly love seeing well known winemakers from the New World focusing on terroir instead of grape variety.
What particular challenges does your area throw up?
Wood diseases (Esca) and wild boar are the main problems.
What are your thoughts on Organic, Biodynamic and 'Natural' wine making?
The most important thing is the intention of the winemaker! If their aim is to produce a good wine based on terroir and environment, it doesn't matter what it says on the label!
Talk me through the basic wine making process from harvest to bottling for your Terraces du Larzac red.
All the vines are treated with composted lees, manure and crushed unwanted shoots. The soil is ploughed. We insist on thorough spur removal, hard pruning, and strictly controlled yields (average about 35hL/ha). All harvesting is by hand, and grape picking starts when tasting shows they're ripe. 
Each land parcel is vinified separately and macerated for 12 to 18 days in concrete vats. Then each parcel is aged for 12 months before final blending and release – the Syrah is aged in French oak barrels (350L) and the Cinsault, Carignan and Grenache are aged in concrete vats.
The wine is bottled in July during a waning moon.
Corks, screwcaps, etc… what are your views on these different closures?
We use cork to bottle our wines from Terrasses du Larzac because we think it is better for reds that can age. We have no problem with screwcaps being used on early drinking whites.
Food recommendations for the Terraces du Larzac red 2015?
Lamb from the Larzac plateau with mushrooms or beef ribs with French fries.
Ageing recommendations for the same wine.
4 to 6 years. Drink at 17°. Can be opened one hour before.
Jamie Collins