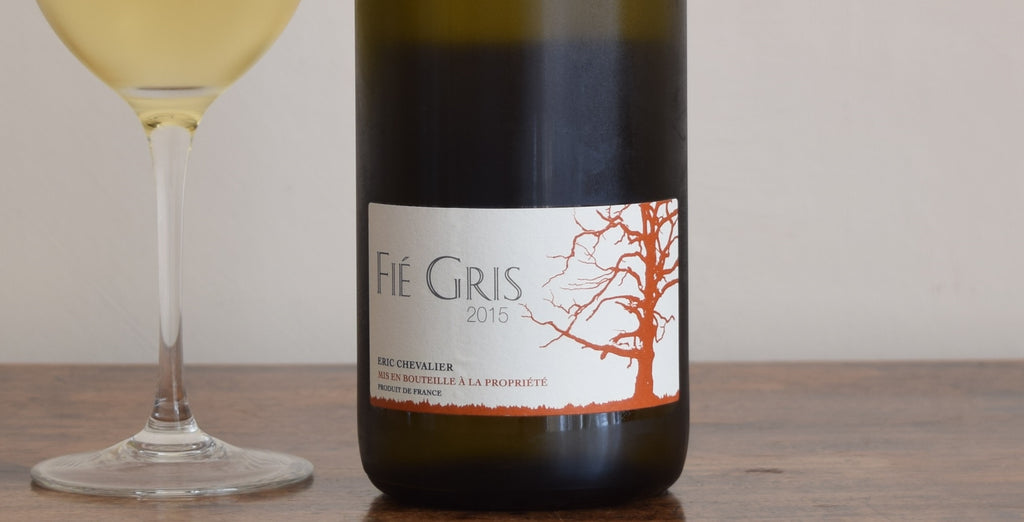 I was tipped off about Eric Chevalier's operation in a little wine bar in Nantes when I was cycling through in 2016. He took over his family estate back in 2005 and since then has gradually established himself as one of the region's rising stars.
Muscadet is the main wine produced in the area, but it is Eric's Fié Gris that has really thrust him into the spotlight. Sometimes known as Sauvignon Gris, this is an ancient Loire variety which combines the fruitiness and zip of Sauvignon Blanc with the lushness and aromatics of Alsace Pinot Gris.
There are only about 100 hectares of it left in the Loire (Eric has 2.5 of them), but it is sensational stuff and Eric has been winning awards left right and centre for his.
Further Details
Region: The estate covers 27 hectares in the Pays de Retz. A small area at the western, Atlantic end of the Loire Valley, just to the south west of Nantes. The wine is categorised as a Vin de Pays du Val de Loire. This being one of the 140 or so Vin de Pays regions found in France.
Offered: June 2018.
Price was: £14.95.
Alcohol: 13.5% abv.
Vintage report: 2016 was a tricky vintage in the western Loire with frost and lack of water causing difficulties. September's excellent harvest conditions saved the day though and the end result was a decent sized harvest of ripe, concentrated grapes with good acidity.
Drinking window: 2018 – 2020.
Food matching: Delicious as an aperitif but would pair well with seafood or summer salads.
Continue reading