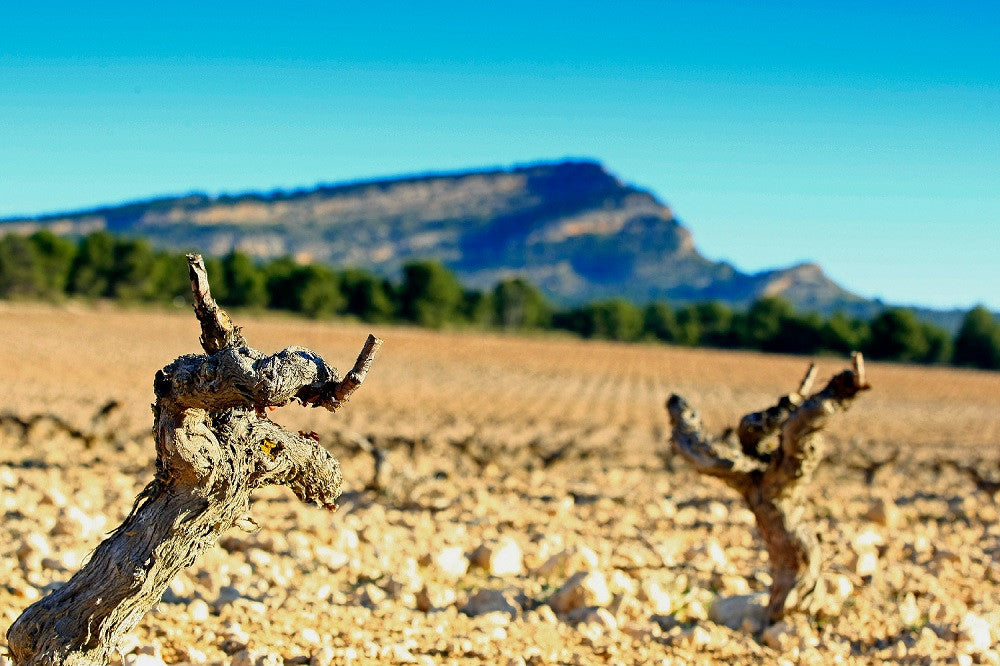 The Spanish wine scene has changed extraordinarily over the last 15 or so years. Where once, Rioja and Ribera del Duero were the only real sources of high quality wine, there are now dozens of appellations producing superb wines, in many cases, at very good prices.
Yecla in the Levante in south east Spain is one of these regions. For most of the 20th Century the area was best known for bulk production but in 1975 it was awarded a P.D.O. (Protected Designation of Origin) and focus on quality wine production has been on the up ever since.
Yecla
The red grape Monastrell is the key variety here, making up about 85% of plantings. This is the same grape that dominates Provence's Bandol wines and is also one of the 13 grape varieties allowed in Châteauneuf-du-Pape (although to confuse matters it is known as Mourvèdre in France and elsewhere as Mataro).

Monastrell vine
Conditions in Yecla are hot and arid which is ideal for the Monastrell grape, and the resulting wines are blackberry fruit driven with good structure and, thanks to the relatively high altitude of the vineyards, a good freshness as well (high altitude = cold nights = grapes that hold on to their acidity), something which is crucial in hot climate reds. A number of other red grapes are allowed by the P.D.O rules (Syrah, Tempranillo and Merlot among them) and a small amount of white wine is made from a variety of local and international varieties.
I highly recommend seeking them out as prices at the moment are extraordinarily low.
Vineyard at Bodegas Barahonda
Sources: