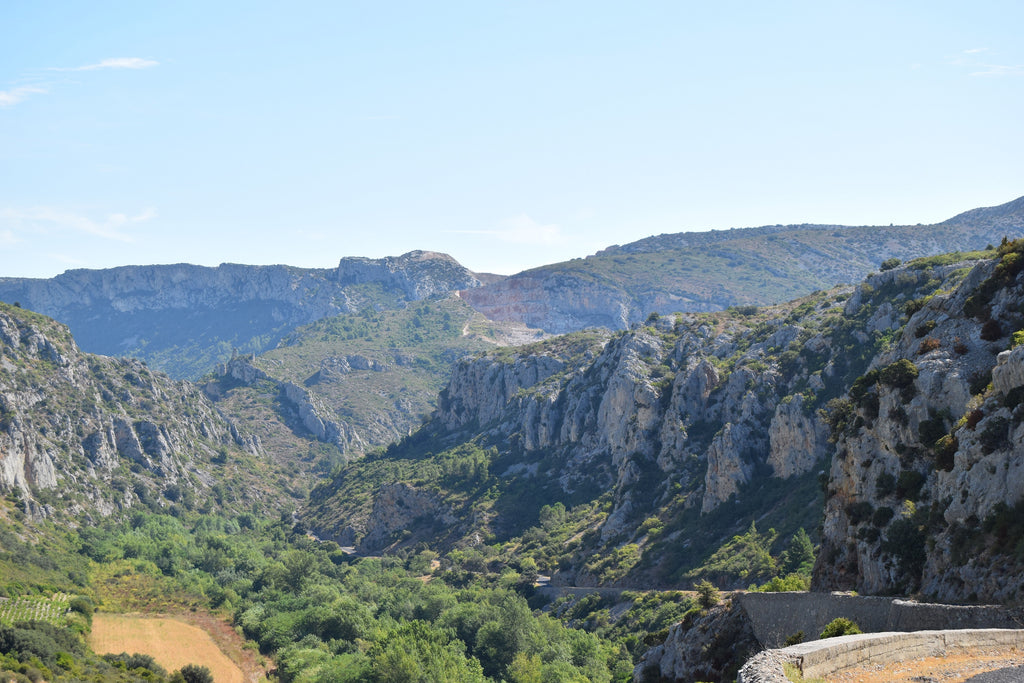 Roussillon is on the French Mediterranean coast, wedged between the Languedoc to the north and the Pyrenees to the south. It is one of the hottest places in France, with a scorching 325 days of sunshine a year (on average), and has dramatic, rocky countryside dotted with ruined Cathar Castles.
Until recently it was best known for its Fortified wine production (the likes of Maury, Banyuls and Rivesaltes - often delicious, semi-sweet wines at about 15 – 18% abv), and what dry wines there were, were largely made at the co-operatives.
The last decade or so though has seen a boom in domaine produced wines and as a result quality has gone through the roof. 
Style-wise, the reds are mainly Carignan, Grenache, Syrah and Mourvèdre dominated, and thanks to the blazing sunshine, they are rich, juicy and fruit-driven.
The whites can be made from a number of varieties, Maccabeu, and the Rhône varieties Marsanne and Roussanne all featuring heavily. The heat can lead to low acidity, but if this is managed properly, they are often well balanced, wonderfully fragrant and very fine drinking.
Banyuls vineyards (in the extreme south of Roussillon) go right to the cliff edge.
Roussillon Appellation guide:
Côtes du Roussillon AOC – entry level reds and whites, good value and often very good quality.
Côtes du Roussillon Villages AOC – the next level up in terms of quality, with stricter wine making and vine growing rules. The grapes have to come from the villages included in the AOC regs.
Côtes du Roussillon Les Aspres AOC – top drawer Roussillon from the best villages in the region.
Côtes Catalanes IGP – A more relaxed qualification that allows the use of international grape varieties such as Cabernet Sauvignon and Merlot alongside the traditional local grape varieties. These wines can be very high quality and allow adventurous winemakers the increased freedom to make their wines in ways not allowed by the more traditional Côtes du Roussillon AOC rules.
Jamie Collins