Weingut Becker Landgraf, Spatburgunder, Germany 2015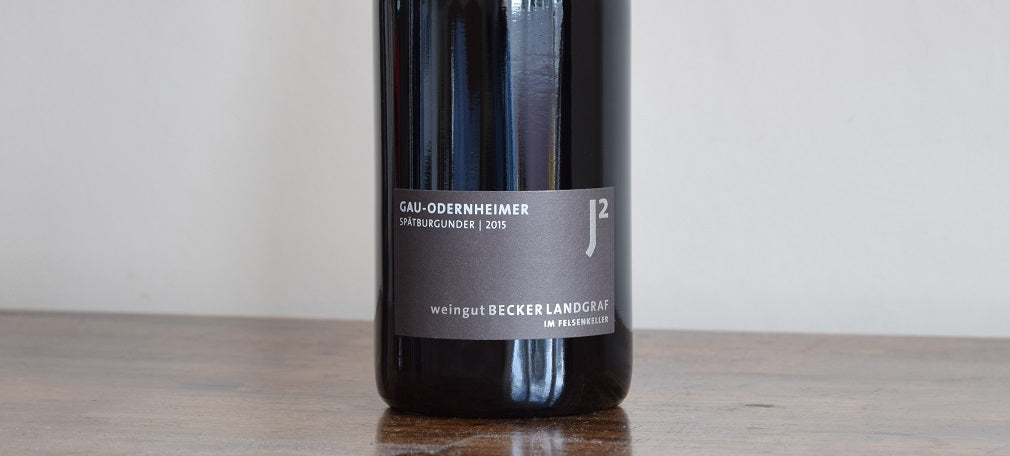 The tiny Becker Landgraf winery sits in the gently rolling hills of Rheinhessen, just to the southwest of Frankfurt, on the edge of the village of Gau-Odernheim. It is owned and run by Johannes Landgraf and his wife Julia (née Becker), a young couple from local winemaking families.
They took over the winery from Julia's parents back in 2006 and together make top notch, cool climate Pinot Noir and Riesling.
If you're a fan of red Burgundy but not so enthusiastic about the high prices then you need to investigate the Pinot Noirs being made in Germany. Known there as Spätburgunders, the best rank among the finest Pinots in the world, and frankly, they thrash the Burgundians on value for money. This superb 2015 from Becker Landgraf is a prime example.
Offered: September 2017
Alcohol: 13.5%
Vintage report: A stunning vintage, some think one of the all-time greats.
Drinking window: 2017 – 2022.
Food matching: Silky enough to be drunk by itself but would be even better with roast chicken, mushroom risotto or duck pancakes (to name just a few!).
Jamie Collins