O Cotarelo Albarino Barrica White, Ribeiro, Galicia, Spain 2022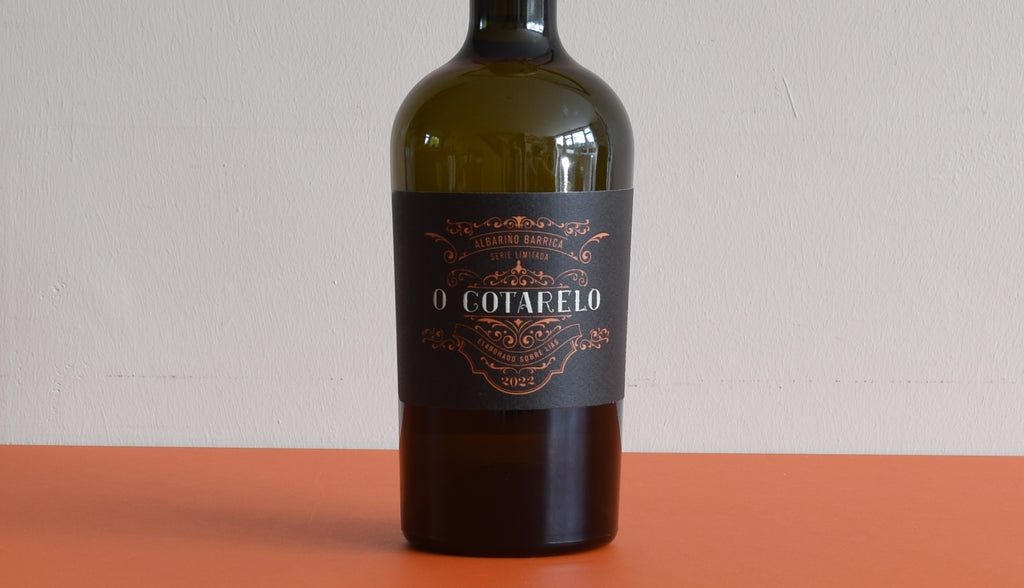 The Wine.
100% Albariño aged in French barrique for a few months before bottling. Severely good white - fresh and zesty with bags of ripe citrus fruit (limes, lemons), as well as notes of peach and apricot. The time in oak barrel brings a wonderful richness and toasty complexity to the wine, but in a restrained and balanced way. It is absolutely delicious now but will peak in about 3 years or so.
The Bodega.
O Cotarelo is a tiny little estate on the banks of the River Minho in Galicia, North West Spain. It covers 2.5 hectares of the Ribeiro D.O. The vines are long established (some up to 60 years old) and were taken on by Beni Razamonde in 2018. Working with Galician winemaking superstar Pablo Estévez, Beni produces a very small amount of ultra high quality red and white from the site.
The Appellation.
Ribeiro is Spain's oldest D.O. and is centred around the confluence of three rivers - the Mihno, Avia and Arnoia. Production is 90% white and the region's proximity to the Atlantic can be seen in the freshness and elegance of the wines. Most of the region's whites are a blend of grapes, with Treixadura being the most common, and Albariño, Godello and Torrontes also featuring heavily.
Offered: September 2023.
Alcohol: 13%.
Vintage report: A hot summer relieved by September rains resulted in excellent fruit quality and good quantity too.
Drinking window: 2023 - 2030.
Food matching: A richer style of Albariño which would be a great match for fish stew or Galician speciality Arroz con Pulpo.
Jamie Collins