Nages Liberty Blanc, France NV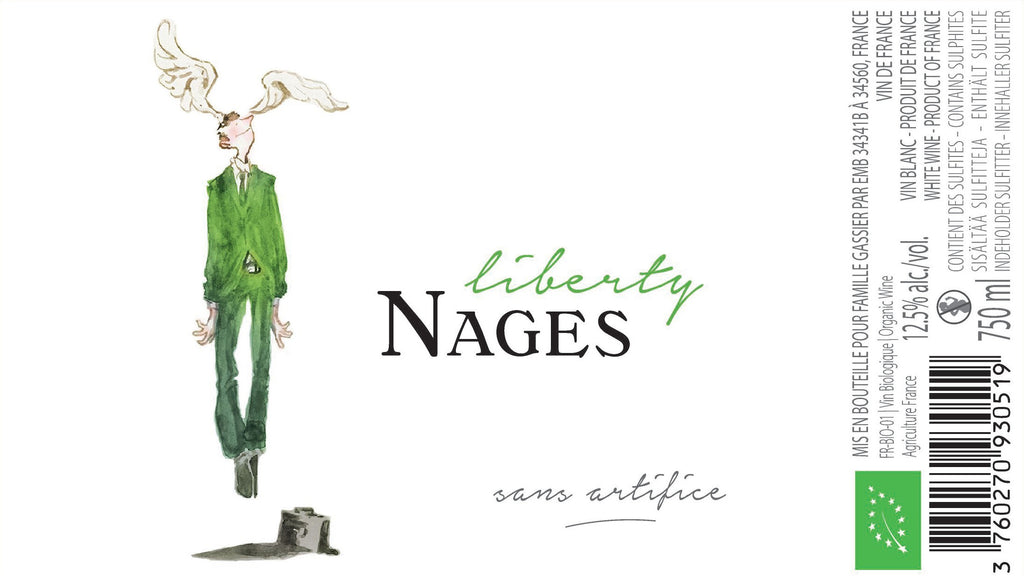 The Wine.
The Nages Liberty white is a sort of declassified Costières de Nîmes in that the blend contains a small amount of Colombard, a grape not allowed in Costières de Nîmes AOC wines. As a result, it is labelled as a simple non-vintage Vin de France. Unoaked, minerally and zesty with delicate aromas of grapefruit, passion fruit and tangerine
The Estate.
Château de Nages has been in the same family for four generations and under current owner and winemaker, Michel Gassier, it has become one of the leading estates in the Costières de Nîmes. They farm organically and as sustainably as possible, keeping the use of copper fungicides to a minimum (although they are allowed in organic farming) and grazing sheep on the land between October and March to fertilise the soil, keep weeds under control and avoid compaction of the soil caused by tractors.
The Appellation.
Costières de Nîmes is a small region in southern France where the Rhône meets the Mediterranean. It boasts enviable growing conditions, with plenty of sun, a plateau of well drained pebbly ground and the Mistral breeze acting as a natural fungicide by keeping the air moving among the vines.
Offered: April 2021.
Alcohol: 12.5%.
Drinking window: 2022 - 2024.
Food matching: Summer salads, grilled fish or young hard cheeses.
Jamie Collins