Martin Wassmer Dry Riesling, Markgraflerland, Germany 2015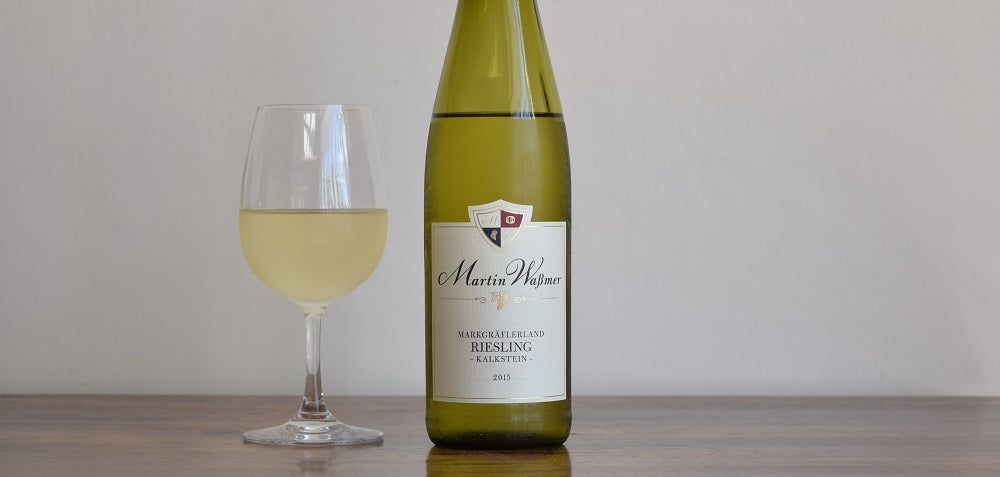 There are all sorts of theories as to why German wines fell out of favour in the UK - confusing labelling, Blue Nun, the war! The simple fact though is that Riesling is one of the world's greatest white grapes (the greatest if you ask Hugh Johnson or Jancis Robinson).
In the early 20th Century, German Rieslings were regarded (along with Bordeaux) as some of the finest wines available to humanity. Anyway, something went wrong with the marketing and here we are.
The good news though is that Germany still produces some absolutely sensational wines and the value is often fantastic.
Martin Wassmer's dry Riesling is a thrilling example. Bright and fresh with ripe citrus and apricot fruit, excellent balance and a slight minerality. It is the sort of complex white that seems to offer up something new with each sip.
Offered: August 2017.
Alcohol: 13%.
Vintage report: 2015 was a cracking vintage across Germany and Markgraflerland was no exception. A strangely dry summer raised a few eyebrows but aside from this winemakers experienced remarkably few issues. Baden Rieslings tended to be fruit-forward with fresh acidity. Very much the case with Martin Wassmer's 2015.
Drinking window: 2017 - 2022.
Food matching: Try it with Chinese or Thai food (not too spicy), seafood would also work well, as would cider-glazed pork.
Jamie Collins