Domaine de Ribonnet Merlot, Comte Tolosan, France 2015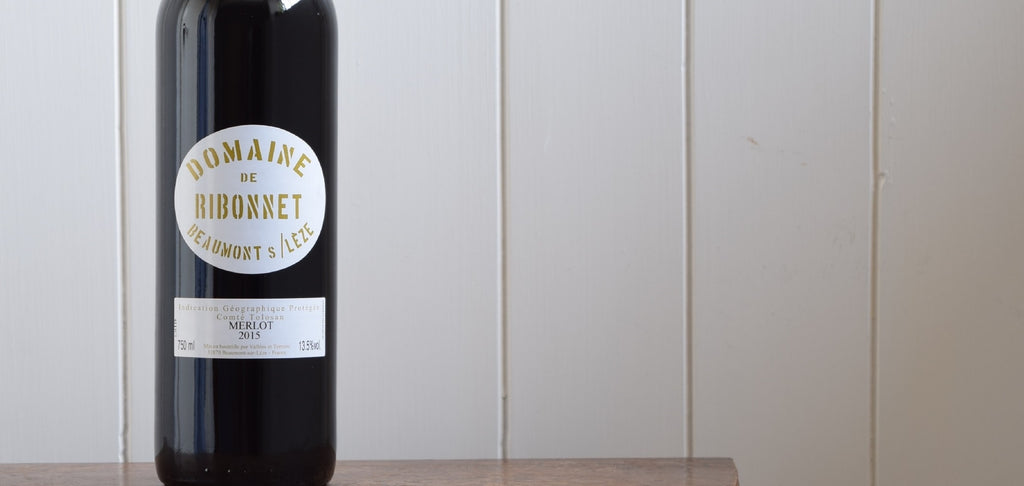 Domaine de Ribonnet sits in the heart of the Comté Tolosan, half way between Toulouse and the Pyrenees.
Previously owned by Clément Ader, one of the pioneers of mechanical flight (he is credited with "an uncontrolled hop of approximately 50m" in his plane Eolé in 1890!), the estate was taken on by Christian Gerber in 1974. His son Simon joined the team in 2015.
The family have 20 hectares under vine, and have been organic since 2001 (so no nasty chemicals in the vineyard), and they adopt a non-interventionist approach in the winery. This basically means that (as far as is practicable) they avoid any artificial additions in the winery.
As a result they make wines of stunning purity which are an honest reflection of the terroir. The Merlot, like the Syrah that I offered before, is a wonderful example of this.
Offered: July 2018
Alcohol: 13.5%
Vintage report: 2015 was an excellent vintage in south west France: good weather during the flowering season (crucial in determining the size of the harvest), a hot, dry summer; rains in August to help ripen the grapes, and to the delight of Christian and Simon, no hail damage or trouble from the cicadelles (leaf hoppers) - a bit of a problem during the previous vintage.
Drinking window: 2018 – 2020.
Food matching: This would also go down very well with cheddar cheeses, charcuterie, terrines or simple grilled meat dishes.
Jamie Collins