Chateau Coudert, St-Emilion Grand Cru, Bordeaux 2012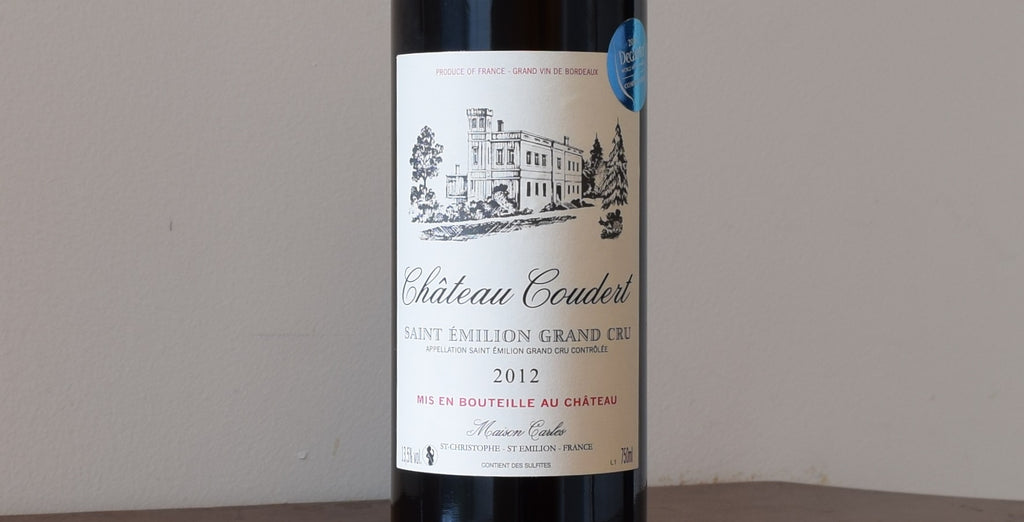 The Estate.
Château Coudert was bought by the Carles family back in 1961. It sits atop the highest hill in the St-Christophe-des-Bardes area of St-Emilion. There are 10 hectares under vine, all farmed with a keen eye on sustainability. Harvest is by hand, and vinification, blending and ageing is all done under the watchful eye of famous oenologist, Jean-Philippe Fort.
The Wine.
Made from 90% Merlot and 10% Cabernet Franc and aged in French oak for one year, the Coudert 2012 is a superb example of fine mature Right Bank Claret. Rich and full with velvety tannins, juicy red fruit and complex mature notes of cigar box and leather.
St-Emilion.
Along with Pomerol, St-Emilion is one of the two most important wine appellations on Bordeaux's Right Bank. (The Right Bank being the one to your right as you follow the river to the sea, in this case, the River Dordogne).
Merlot is the key grape variety here, with Cabernet Franc making up most of the rest of the plantings. As a result, the region's wines tend to be softer and faster ageing than their counterparts on the Left Bank, where the more tannic and therefore long-lived Cabernet Sauvignon dominates.
Offered: July 2021.
Alcohol: 13.5%.
Vintage report: A good vintage for the early ripening Merlot grape which was harvested before the Autumn rains arrived. As such, some lovely wines were made on the Right Bank. The later ripening Cabernet Sauvignon struggled in the wet conditions before harvest meaning the Left Bank fared less well.
Drinking window: It will be at its best over the next year or so.
Food matching: Drink with roast beef, hearty stews or hard cheeses.
Jamie Collins